Random Soft Solution provides Web Design and SEO Services - Indore
Monday, 28 April 2014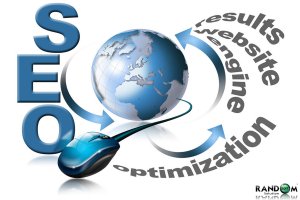 Item details
City:
Indore, Madhya Pradesh
Contacts

RandomSoftSolution
Item description
Software Development Company
Random soft solution is a team of dedicated and highly motivated professionals that started this as an organization to provide simple and cost effective solutions to clients mainly in the area of software development. The team's expertise has lead the company to provide to the point solutions in diverse areas such as software development on various technologies.
Random Soft solutions are highly proficient in ensuring the success of all stages of offshore custom software development processes. Our Custom Software Development process includes selection of optional technologies, system planning and implementation, testing, support, producing documentation, design, etc. We are a Team with a Technological, competitive, talented, and hardworking and Dynamic Team of Programmers and Designers.
Random soft solution is an IT solution provider and one of the largest providers of software development in India. We offer offshore web and software application development, online marketing, and web design solutions that help small and medium-scale businesses to perform, profit, and grow. It provides wide variety of services such as- Internet Marketing, Web Development Company, eCommerce Solution, Web Design Solutions, SEO Services, Seo Solution, Smo, Search Engine Optimization, MLM Solution, Portal Solution, Interior Design Solution, Mobile Apps.
Search Engine Optimization (SEO) is beneficial for any website. We integrate the normal SEO method with enhancing the site features and making the page appealing. We believe our project administration abilities should rendezvous your advertisement and marketing objectives. We focus on unique website design which holds the visitor and search engine friendly. Our conceived websites are always load very quick in all browsers and very simple to navigate as we make them much client friendly.